Ladies (yes I can say that now; I have reason to believe we've cracked into the previously uncrackable nut that is... the female demographic, meaning we are no longer closed off to 50% of the market) and gentleman, simply put, we've gone global. The initial plan for today was to post an instructional cooking video, coaching readers far and wide through the incredibly rewarding process of Hungarian Goulash production, but things change, and as a wise man once said, "We cannot direct the wind, but we can adjust the sails."
Hold on tight
"Today was a good day," cop-killing gangster rapper Ice Cube once proclaimed. If you'll allow me to play off this ambiguous quote (good by whose standards? Were acts of kindness performed? Were his criminal rackets especially profitable on that day?): Yesterday was a good day.
We've managed to cram an Avatar_Jack flag directly into the fertile soil of two new territories -- Canada and, drum roll please...The People's Republic of China. The way things are going, my readership will resemble a United Nations Conference by this time next week, and quite frankly, my head is spinning like a dreidel in a sandstorm. I'll likely have to consult with a diplomat or two to ensure that political correctness is maintained on all fronts. Was the wacky hairstyle recommendation for my Asian friends offensive? That's a possibility, but remember it's merely a suggestion. As I mentioned yesterday, censorship is a trending issue in Hungary (
link
), and we all know of China's oppressive regime. Given this, I shall now address the elephant in the room: Neither this site, nor its editor/head writer have any fear and the buck shall stop right here. I'd rather be sunk at sea than be timid and meek. The harsh realities of China and Hungary will be in focus. And Chairman Hu, if you take issue with this, meet me at New York's Plaza Hotel. Ask for Avatar_Jack.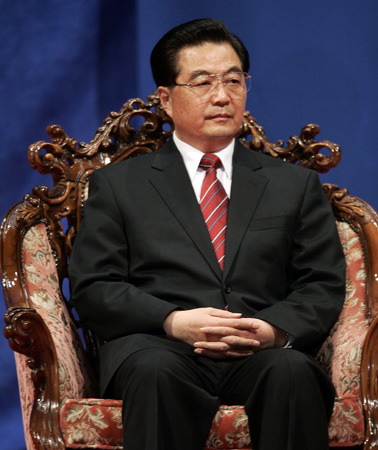 I come in peace
In the meantime, it's back to the drawing board. The bottling and mass distribution of universal appeal remains the top priority. The road ahead will be long; our climb will be steep. We may not get there in one week or even one month, but I have never been more hopeful than I am today that we will get there.